Increased Risk of Heart Disease Associated With Long-Term Obesity Article Published by Health News Wires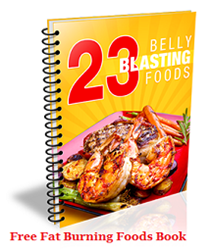 "These findings should sound the warning siren for parents; obesity is becoming increasingly common in children and teens. At this rate, we will soon see heart disease becoming more common among our teen and young adults."
Summarizing the findings of a 30-year study by the U.S National Heart, Lung and Blood Institute, Health News Wires has published an educational article and video that demonstrates the increased risk of heart disease associated with long-term obesity.
Among the interesting conclusions drawn by the authors of the study is the fact that risk of heart disease increases by 2 to 4% each year spent obese. Interestingly, while none of the 3,300 participants of the study were obese at the start of the study, over 40% became obese over the course of the 30-year study; most staying that way for several years, increasing their risk of heart disease by 40%
"With over 30% of our adult population considered obese, these findings add to the urgency of addressing the obesity epidemic in our country", said Health News Wire Health Educator Michael Healey. "These findings sound the warning siren for parents, teenagers and children; obesity is becoming increasingly common in children and teens. At this rate, we will see significant heart disease, including heart attack and stroke, among our teen and young adult population."
The article and video provide several solutions for addressing obesity, including participating in regular physical activity and eating a diet designed to burn fat and lose weight. The article and video also detail a free report, 23 Belly Blasting Foods, that shares several natural foods that increase production of the body's fat burning hormones.
The complete article and video are available at http://healthnewswires.com/heart-disease-obesity-link/.
About: HealthNewsWires.com is a new website that was launched in June of 2013 in order to educate the community in the importance of health and wellness. Previous topics covered on the site include Insulin Resistance; upcoming topics to be covered include weight loss, benefits of antioxidants, skin health, joint health, metabolism, digestive health, probiotics, gluten intolerance, cleansing diets, heart health, as well as several other highly informative articles to help people understand the connection between health and a high-quality of life. Most recently, they released an article and video explaining the Hidden Dangers of Genetically Modified Organisms (GMOs).

Make a trip to Prweb.com to read through even more http://www.prweb.com/releases/obesityheartdiseaselink/longtermobesityrisks/prweb10935948.htm
Tags: fat burning foods, health news, health news wires, heart disease, long term obesity, obesity, weight loss